Fast Lane Data Center: Practical Experience with more than 550 Labs
We offer our customers a unique lab environment for Cisco, NetApp, VMware, IBM, Symantec and other vendors. More than 550 high-end remote labs are available worldwide, 24 hours a day, with dedicated live-support. Up to 4.000 students can work simultaneously on this hardware during training.
Most of our labs are exercise based, allowing you to fully control in which order you complete your lab exercises or repeat specific exercises as per individual needs.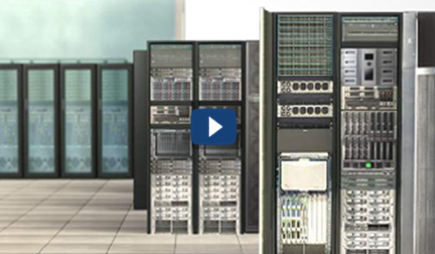 At Fast Lane, we offer our customers, students and clients unlimited access to a network of over 550 dedicated high-end remote labs, which can be used to supplement study for a majority of our vendors, including Cisco, NetApp, VMware, IBM and Symantec. The global network is available 24 hours a day and features dedicated live-support, so you can study securely at a time and place that suits you.

This worldwide user access allows up to 4,000 students to work simultaneously on the hardware during training at any given time, and each learner has access to his or her own dedicated equipment. Our fully flexible remote labs network provides the ultimate platform on which to gain practical experience across multiple lab exercises, and allows valuable collaboration among students.

Our unique lab environment offers secure, high-performance access to a fully virtualised network of remote labs – giving our students a comprehensive variety of learning deliverables. We offer remote exercises in Cisco, Netapp, VMware, Symantec, Check Point, IBM and other Multivendor labs, so that students can attain a deeper level of practical knowledge on a particular subject.

To find out more about the Fast Lane Date Center, contact us today on call0845 470 1000 or e-mail enquiries@flane.co.uk.

High-end Labs for all Cisco Architectures
Fast Lane offers an unrivalled training and demo lab environment covering all of the Cisco Architectures:
Data Center & Virtualization
Enterprise Networks & Security
Collaboration
Overview of our Cisco Labs
Watch Video
Cisco Data Center & Virtualization Labs
Unified Fabric, Unified Computing System (UCS), Application Centric Infrastructure (ACI), FlexPod, VersaStack, Storage Networking and more
Cisco Enterprise Networks, Unified Access and Wireless Labs
Advanced Unified Access, Prime Infrastructure, Identity Service Engine (ISE), CCNA Wireless and CCNP Wireless and more
Cisco Security Labs
CCNP Security, IOS Security, Adaptive Security Appliances (ASA), VPN, Identity Service Engine (ISE) and more Cisco Security Labs
Cisco Collaboration Labs
CCNA and CCNP Collaboration, Unified Communications Manager, TelePresence and more Cisco Voice and Video Labs
High-end Labs for NetApp Products and Solutions
Fast Lane offers an unrivalled training and demo lab environment covering NetApp storage and data center technologies:
FlexPod
Secure Multi-Tenancy
Storage Virtualization
Unified Storage
Overview of our NetApp Labs
Watch Video
FlexPod Multivendor Labs
Redundant NetApp FAS3220/FAS6240 HA Pairs
NetApp 1600 Series 10G Interconnect Switches
Cisco Unified Computing System (UCS)
Cisco UCS Director
Cisco Nexus Switches
VMware vSphere
NetApp SAN Labs
NetApp FAS3200 Series
Flash- and Cluster-ready
NetApp Clustered Data ONTAP and Storage Basic Labs
Labs for NetApp basic training fully virtualized based on the FlexPod infrastructure
Clustered Data ONTAP Lab Topology
NetApp MetroCluster Lab Topology
VMware vSphere on NetApp Lab Topology


Exercise based NetApp Self-paced Labs
VMware Data Center, Cloud & Virtualization Labs
Symantec/Veritas Labs
Fast Lane offers fully virtualized labs covering the Symantec / Veritas products and solutions:


Selection of our Symantec/Veritas Lab Topologies
Storage Foundation Lab Topology
Backup Exec Lab Topology
NetBackup for Windows Lab Topology
NetBackup for Unix Lab Topology
Enterprise Vault Lab Topology
Cluster Server Lab Topology
EndPoint Protection Lab Topology

Check Point Security Lab
In our Check Point CCSA & CCSE Power Workshop we offer a virtualized Check Point Lab.


Check Point Lab Features
Check Point R77 (GAiA)
Virtual in a Cloud
Firewall Solution
IPS Solution
VPN Solution
Monitor & Troubleshooting Solution
NAT Solution
High Availability Solution
Identity Firewall Solution
High-end IBM Labs
Here you can see some of our IBM Labs!
Virtualized IBM Labs

Fast Lane offers fully virtualized labs covering numerous IBM products and solutions. These include different labs for:
IBM Cognos Report Studio
IBM Cognos Framework Manager
IBM WebSphere Application Server
IBM Business Process Manager
IBM Integration Bus
IBM UrbanCode Deploy
IBM Tivoli Storage Manager
IBM Tivoli Netcool/OMNIbus
IBM InfoSphere DataStage
IBM Bluemix
IBM Security QRadar SIEM
IBM Lotus Domino
IBM VersaStack Lab

For our VersaStack courses we offer a comprehensive lab that combines Cisco UCS Integrated Infrastructure and IBM Storwize storage:
IBM Storwize V7000 Unified Storage System
Cisco Unified Computing System (UCS)

Cisco UCS 5100 Series Blade Server Chassis
Cisco UCS 2200 Series Fabric Extenders
Cisco UCS B-Series Blade Servers
Cisco UCS 6200 Series Fabric Interconnects
Cisco UCS Director

Cisco Nexus 9000 Switches
Cisco MDS 9100 Series Multilayer Fabric Switches
Multivendor Data Center Labs
Here you can see some of our high-end multivendor labs!
FlexPod Integrated Infrastructure Labs
FlexPod Lab
Cisco Unified Computing System (UCS)
Cisco UCS Director
Cisco Nexus Switches
Redundant NetApp FAS3220/FAS6240 HA Pairs
NetApp 1600 Series 10G Interconnect Switches
VMware vSphere
FlexPod with ACI Lab
Cisco Unified Computing System (UCS)

Cisco UCS 5100 Series Blade Server Chassis
Cisco UCS 2200 Series Fabric Extenders
Cisco UCS B-Series Blade Servers
Cisco UCS 6200 Series Fabric Interconnects
Cisco UCS Director

Cisco Application Centric Infrastructure (ACI)

Cisco Application Policy Infrastructure Controller (APIC)
Cisco Nexus 9000 Switches

NetApp FAS3220 Unified Storage System
VersaStack Integrated Infrastructure Lab
Cisco Unified Computing System (UCS)

Cisco UCS 5100 Series Blade Server Chassis
Cisco UCS 2200 Series Fabric Extenders
Cisco UCS B-Series Blade Servers
Cisco UCS 6200 Series Fabric Interconnects
Cisco UCS Director

Cisco Nexus 9000 Switches
Cisco MDS 9100 Series Multilayer Fabric Switches
IBM Storwize V7000 Unified Storage System
Multivendor Interoperability SAN Lab
Brocade 6510, 5100, 4100 and 300 Series Switches
Gen 5 Brocade Technologies
Cisco MDS 9100 Series Multilayer Fabric Switch
NetApp and EMC Storage Systems
JBOD
Windows FC Server
Windows Management Server incl. Brocade Network Advisor