IBM Software Training
As an IBM Education Delivery and IBM Sales Partner of Arrow ECS Fast Lane offer authorized IBM Software Training worldwide.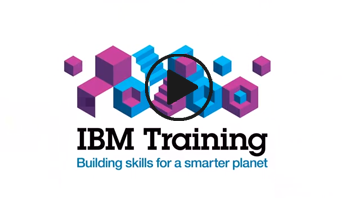 Fast Lane is an accredited IBM Global Training Provider, delivering authorised IBM training programmes to business professionals across the globe. Using a combination of highly trained instructors and comprehensive lesson plans, we can help you gain valuable skills in IBM Software technologies to drive you and your business forward.

What We Offer

At Fast Lane, we offer a broad range of IBM Software Courses to help business professionals develop their skills' portfolio across a range of technical sectors – including Cognos administration, Endpoint management and WebSphere development. With state-of-the-art facilities, IBM accredited tutors and an exclusive, tailor-made curriculum – Fast Lane can help you succeed in the implementation of IBM software and IT infrastructure solutions.

Our comprehensive range of IBM Software Training programmes covers a range of technologies to provide complete flexibility – no matter what your individual requirements or abilities. We offer IBM Software Training courses in Business Analytics, Cloud and Smarter Infrastructure (CSI), WebSphere and Industry Solutions – with a complete range of related courses to cover all aspects of IBM Software implementation.

Sign up to one or more IBM Software Training courses with Fast Lane, and you'll receive world-class training to develop new and existing skills in the deployment of IT infrastructure solutions. All of our courses are presided over by IBM accredited trainers; each of which has the technical prowess and practical experience to help you develop a deep understanding of a specific IBM product.

To find out more about Fast Lane's range of IBM Software training programmes, call our team today on 0845 470 1000 or e-mail us at enquires@flane.co.uk.