Pearson VUE Testing Centre
Fast Lane is an authorised Pearson VUE Testing Centre providing testing for IT certification and select professional exams. Pearson VUE provides innovative electronic testing solutions that enhance the performance, reliability and security of high-stakes testing programs throughout the world.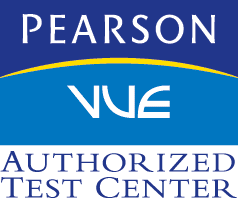 We deliver testing for our delegates at our location, at your offices or your customer site. Allowing your delegates to take their certification exam straight after the class has finished at the same location or as a group later after consolidation revision. This approach reduces the amount of time delegates need to spend out of the office obtaining certifications.
Please contact us on +44 (0)845 470 1000 or email enquiries@flane.co.ukfor further information.